The Highlights in Our Company History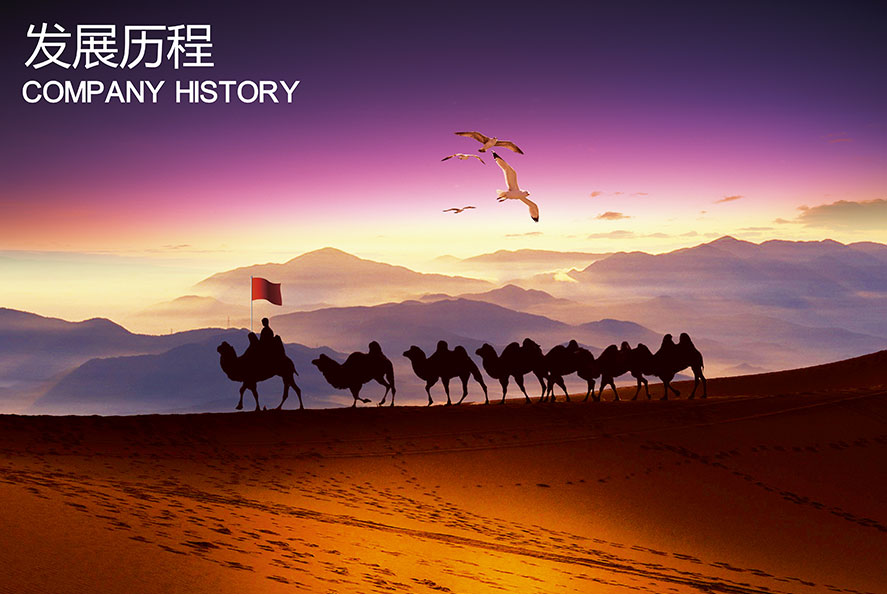 1. The company was founded in August 1988 and formerly known as Dalian Intelligent Instrument Factory.
2.In March 1991, our company was invited to participate to set .up "SH/T Lubricant Evaporation Loss Determination" by the institute of Dalian petrochemical company and succeeded in developing domestic the first domestic oil evaporation loss tester, which can be fully replace imports and fill the domestic blank.
3. In September 1992, our company was permitted to turn into sino-foreign joint venture. The name of company became into dalian intelligent instrument co. LTD.
4. In November 1992, we reached an agreement with the British company sita to establish a partnership for long-term technology introduction, market cooperation and common development. This agreement lays the foundation for the research and development of high-tech products.
5. Since October 1993, some products have been exported to Britain, Singapore, South Korea, North Korea, Africa countries, Middle East countries and some other countries.
6.In June 1994, With China petrochemical Science Research Institute, Shang Hai Computer Research institute, our company jointly researched and developed Automatic Oil Evaporation Loss Tester (NOCK Method), which acquired Petroleum Chemical Science and Technology Progress Award Certificate issued by China Petrochemical Corporation.
7.In July 1996, our company, as the host, jointly succeeded in holding  the publicity and implement conference of new national lubricating oil standard with the technology of China Petrochemical Corporation and China Petrochemical Science Research Institute in Dalian, which acquired perfect evaluation from the Petrochina and Sinopec refineries, oil companies, oil product sales companies, the military logistics department of the PLA, customs, the commodity inspection department of the China Customs, technical supervision bureau and other units, more than 400 people. The conference made the company's awareness highly soar.
8. In July 1997, our company acquired the certificate issued by Sheng Li Oil Administration Bureau and Liao He Oilfield Petroleum Administration Supply Department.
9. In August 1998, the Automatic Oil Oxidation Stability Tester which was developed by our company acquired Outstanding Project Award of Dalian JinQiao Project issued by Da lian City government.
10. In November 1999, Automatic Oil Evaporation Loss Tester acquired certificate of National Key New products issued by Ministry of Science and Technology, State Administration of Taxation, Ministry of Foreign Trade and Economic Cooperation, Quality and Technology Supervision Bureau, and the state Environmental Protection Administration.
11. In August 2000, the company became a member of Daqing Oilfield and Chang Qing Oilfield supplier management system.
12. In May 2002, our company in industry took the lead to acquired Certificate, approved by the China Fangyuan Mark Certification committee, of the GB/T19001-2000 idt ISO9001:2000 Standard Quality Management System and the right to use logo of International Certification Network (32 countries in the Network).
13. In February 2003, our company was approved by the department of material purchased of Sinopec to be the first suppliers of China Petrochemical Material Resource Market and became the first-level suppliers of Sinopec system.
14. In October 2003, after the process of the PetroChina Resource Purchased Department's evaluation, our company became the members of the first-class suppliers and the NO.1 network member of ProChina Resource in the same year.
15. In December 2008, our company was authorize by Beijing University of Aeronautics and Astronautics and Beijing Great Wall Lubricating Oil Company to undertake research and development on the testing instrument of the "Shenzhou" spacecraft's lubricating oil used in high temperature resistant performance , High Temperature Kinematics Viscosity Tester, which was delivered in June 2009. It signified our production's technology and quality reaching a higher level.   
16. From 2010 to 2012, the company was awarded a free inspection enterprise for three consecutive years by Dalian Industrial and Commercial Bureau.
17. In September 2012, the company annexed Dayi Instrument Co., LTD., and then moved to the Mountain Industrial Park, Hi-Tech Zone, Dalian City. As the area of the facility increased largely, the new equipment was purchased, and a good many of qualified personals were hired, the enterprise was capable to step into the club of the companies of the largest scale in the same domestic industry.
18. In July 2013, after the standard of the evaluation changed, our company acquired the certificate of access issued by China National Petroleum Corporation, again.
19. In August 2014, In August 2014, China Petroleum Fuel Oil Co., LTD. officially signed the agreement on purchase and sale of commodity with our company
20. Our company acquired the certificate of access issued by China Aviation Oil Corporation.
21. By the end of June 2017, our company obtained more than 20 national patents for the production such as Automatic Oil Evaporation Loss Tester, Automatic Closed Flash Point Tester, Automatic Apparent Viscosity Tester, Automatic Lubricating Oil Oxidation Stability Tester, Automatic Gas Oxidation Stability Tester, Automatic Kinematics Viscosity Tester, Distillation Apparatus Tester and Pectin Content Determination Tester.